A dream walk to Fame: Tony Luke
Tony Luke had it all- the name, fame and the moolah that goes with being one of India's rare supermodels. After walking for some of the famous names and hottest brands, he had gone on to scorch the ramps in Milan as well as work with some of the most renowned international fashion designers there. Then one fine day, some years back, he just simply gave it all up and walked off without a backward glance. He had places to see and things to do and primarily amongst them was his dream to act. He started off training in theatre and then went on to try his luck in films. Lady Luck did not abandon him but clutched him tight handing him Malayalam films one after the other opposite A listers. Till finally the cherry on the cake arrived - a Bollywood film opposite Big B-an opportunity any actor would kill for. Tony admits to Priya S that the feeling is yet to sink in and shares his experiences and future plans.
Your jump into the modeling circuit?
I am from a middle class family in Kerala and in the year 2000, there were only two career options which was an engineer or a doctor. So I chose to do my engineering which was not exciting. To kill the boredom, I took up a couple of modeling offers in Bangalore. Luckily I got to work with some of the big names in the business and also got a chance to do the auditions for the Indian Fashion Week. I did 14 shows in the summer of 2003 with all the big names and earned a name for myself. But I did not pursue modeling further since I had to go for my studies in London. While studying there one of friends sent across my photos to an agency in Milan and I was asked to come for one 2005 season, which was a disaster. I had to face racial discrimination and I was only 19 years. When most models would have given up, I did not! I went back to Milan in 2007 and went on to do extremely good walking for some huge International brands like Versace, etc. After that there was no looking back and I travelled the world working in India and abroad, shooting for some memorable campaigns.
How did films happen?
It is a natural transformation for most models. In 2014 I did my last shoot for Louis Vuitton after which I said a small prayer and left it all to come back to my family. I spent some quality time with themsomething I had not done in a long time. That was the time when one of my friends called me to show my face in a short film. Soon my screen time became longer to accommodate dialogues and it turned out to be a full length film. I would never have accepted the short film if I knew its transition to turn a full length film since I would have been too nervous. The film Karma Cartel went to all the major Film festivals and I got good feedback. So I thought about getting into acting and went to study theatre for 4-8 months. That was the time I was asked by director Jeethu Joseph, who is a family friend, if I would be interested in acting in the Prithviraj starrer Oozham.
The lineup of Malayalam films that followed?
After Oozham came the Nivin Pauly starrer Sakhavu, the Pranav Mohanlal starrer Aadhi and the recent Prithviraj starrer 9.
Playing varied roles?
In Sakhavu I played the role of a cunning man and I was pitted with actors and technicians who were the best. I got to watch them in action and if I have reached a good place now, it is all thanks to some of these amazing people in Ma - layalam. I remember for Aadhi there was pressure on Jeethu to choose a much more senior actor for the climax scene. I was just two films old and this was the launch pad of Mohanlal's son Pranav. But Jeethu just put his foot down and I think I did not fail him.
The offer to act in a Sujoy Ghosh film opposite Bachchan and Taapsee Pannu in Badla?
This is a character which I had not played so far and that too in a full length lead role. The producers of Badla were throwing around probable names for my character and somehow my name cropped up. Initially, it was for a smaller role but then it was decided to bestow on me a bigger and more complicated role. Sujoy decided to try me out and sent me a scene for an audition and since I did not know about my character, I did the scene in four variations and sent it to the makers. The casting agent called me a week later, informing that Sujoy wanted to meet me. I went in expecting another round of auditions but the first thing Sujoy asked was if I wanted to listen to the story and he gave me a full narration. He then asked me if I wanted to do this particular character and proceeded to hit me with a sledge hammer by announcing that I would be acting alongside Amitabh Bachchan. There was a song and dance playing inside my mind but I did not show it. Two weeks later I was in Scotland shooting for the film.
The biggest challenge?
My Hindi was hopeless and just as I had almost learnt to speak chaste Malayalam finally, I landed up with a Hindi project with the challenge of learning Hindi in two weeks (laughs). I had dialogue invested scenes and had to get my diction right in 2 weeks.
Losing ten kilos for Badla?
I had piled on the kilos for 9 and had to lose it in two weeks for Badla without it affecting my face structure. A strict diet and exercise regime ensured that I achieved my goal in two weeks.
The experience of acting alongside the legend?
I remember Sujoy introducing us and me shaking his hand when he said 'Hello' in his rich baritone voice. That will be a moment I will cherish forever. After the shoot, he hugged me and smiled at me. The feeling is yet to sink in that I acted with the legend. Maybe years later it might that I worked with the Big B!
When in Kerala, what do you think needs to be upgraded to attract tourists?
Today tourists no longer visit places for the sights but do so for the expe - rience. People invest in experiences because anyone can see any place through the net in two seconds flat without even going there. I feel travel experiences are way too developed in many nations who find inventive ways to add to the experience of viewing a place.
The last time I went for a boat ride in Alappuzha, I found it to be too laid back and uncompetitive. Every boat goes in the same direction, drops an - chor in the same place even stopping at the same place to eat. So there is nothing different and it was basically following the crowd mentality. We lack in providing experiences although we have some wonderful people and beautiful natural resources like coast - lines, mountains, hill stations, forests and back waters. The attitude of peo - ple needs to change and cleanliness needs to be a priority.
Your favourite place in Kerala?
I am a beach person and I love Marari beach which is almost virgin without too many people. I mostly hang out there.
Passions outside of films?
I like boxing and would want to do it competitively. I spend a large part of my time watching documentaries and films and basically like to hang out with my friends or family on a free day.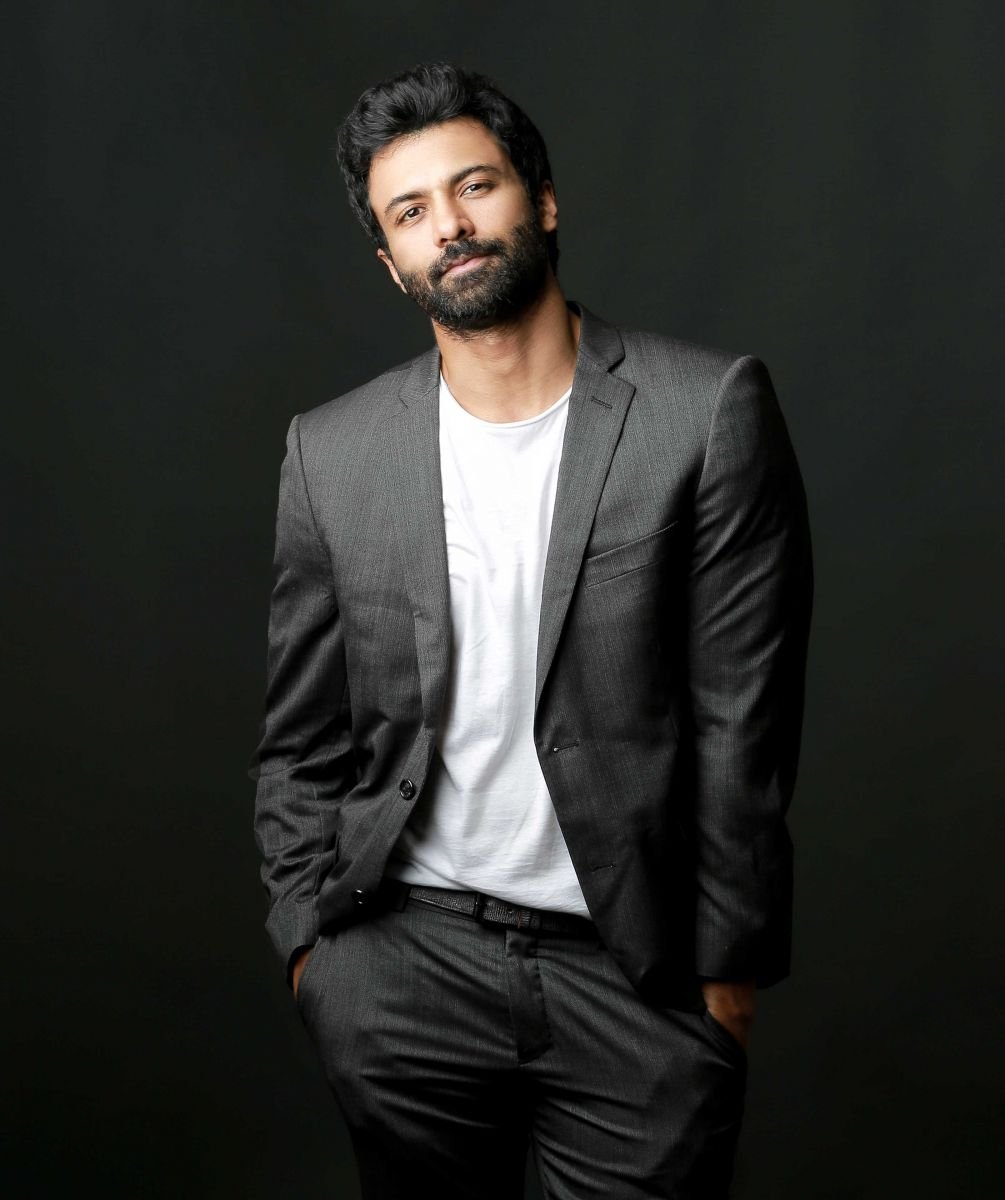 The future?
I am in talks with two web series as well as an International web series. I have signed a two film deal with my producer for a Bollywood film. I would like to act in another Jeethu film too.
I remember Sujoy introducing us and me shaking Big B's hand when he said 'Hello' in his rich baritone voice. That will be a moment I will cherish forever. After the shoot, he hugged me and smiled at me. The feeling is yet to sink in that I acted with the legend. Maybe years later it might that I worked with the Big B!
---------------------------------------------------------------------------------------------