Decoding 'Deepti Pillay Sivan'

Meet Deepti Pillay-Sivan director of documentary Film 'Decoding Shankar' - a documentary on Musician Shankar Mahadevan, that was screened at the recently concluded International Film Festival of India (IFFI) at Goa in November. Deepti has come a long way, since she started her film career in 1993 as a teenager in Kallippattam-a Mohanlal movie, where she acted as his daughter. Prior to IFFI, her documentary has already been screened at many international film festivals, including Stuttgart International Film Festival at Germany, Jecheon International Music and Film Festival, South Korea, and some other film festivals in the US and Canada. Married to filmmaker Sanjeev Sivan, the youngest of the famous Sivan brothers, Deepti has been successful in balancing her career aspirations along with her family life. Currently working as the Business Head of the newly launched Zee Keralam TV channel she opines she is basically a simple, girl-nextdoor with a happy-go-lucky attitude, who appreciates all the small things life has to offer. She believes, you get to live only once, so she wears her heart on her sleeve. "Where there is a will there is always a way is a saying that is very close to my heart, and defines my spirit that everything is possible." In a tête-á-tête with Kerala Travel Explorer, Editor Deepak N Nair tries to decode this multi-faceted personality.
Congrats on the positive reviews received for your documentary film on musician Shankar Mahadevan. How did you happen to shortlist him? How did this film come about? What was the impetus? How was the experience?

I was given the task of doing a documentary on a musician. Shankar Mahadevan was an entity who made an indelible mark in India starting as a Software Engineer, and moving on to be a singer and Music Director par excellence. He has been constantly evolving and reinventing himself and with every step he adds on to his repertoire. This was quite an inspiring story to share with the young generation. Here was a well rounded personality who, after going with the rigmarole of a working professional, dropped everything to move on and pursue his passion. That is what has got him name, fame, happiness and everything else he always loved. This story urges one to follow one's heart and passion.
On another note, by the time I was completely into the documentary, pre-production, I was 4 months pregnant, so I shot before and after delivery. I seemed to be following my passion. There was some hidden energy that helped me through it all. It was a great experience for me. The whole documentary took 2 ½ years to make.
How does it feel to get recognition for your work at International Film Festivals?

It is indeed an honour to be selected for International Film Festivals. Your work and vision gets a great audience and you get very valuable feedback from peers in the field, which allows you to evolve as a craftsman. Such recognition personally for me is very motivating, heartening, encouraging and makes all the sacrifices and hardships that one needs to undergo in pursuit of one's dreams, worth it.
Your film has been showcased at International festivals like Germany and Korea to name a few, what has been the response internationally?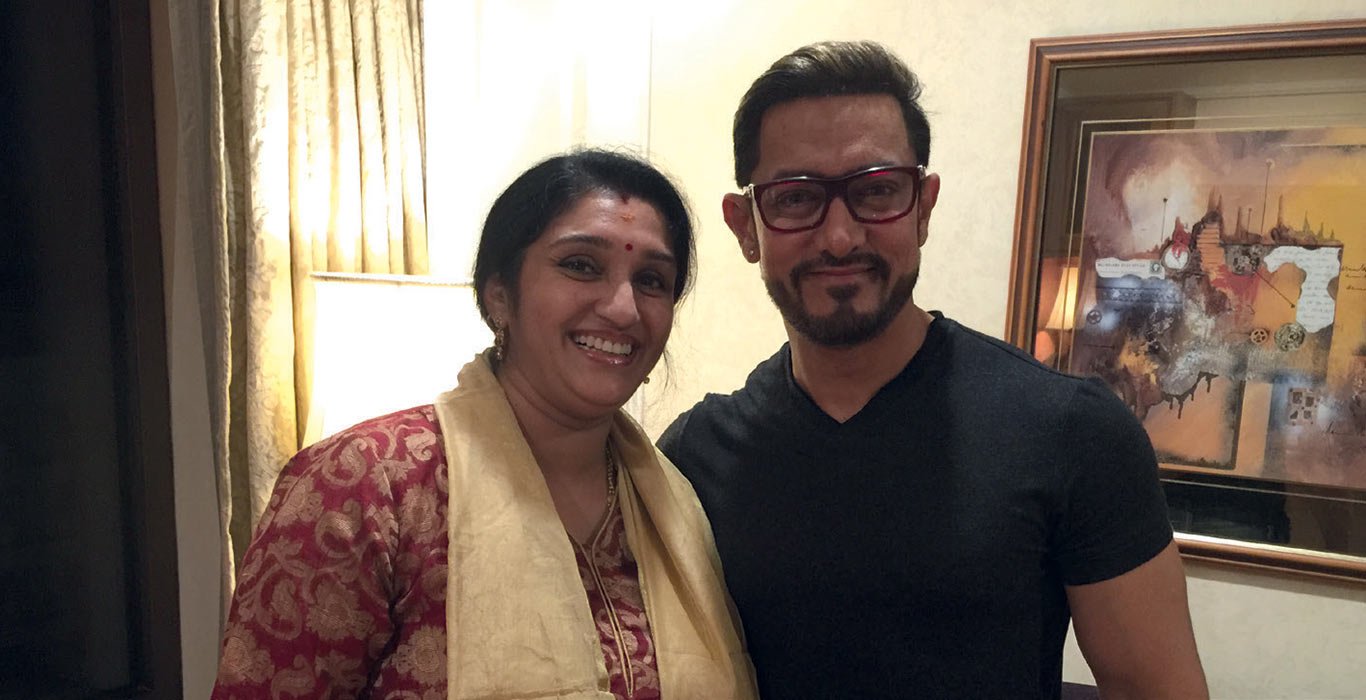 My very first presentation of this documentary - was on the 50th Birthday of Shankar Mahadevan. It was viewed by a whole group of A-listers , an august audience comprising of stalwarts from the industry, like Aamir Khan, Shabana Azmi, Javed Akhtar, Farhan Akhtar, Prasoon Joshi, Prahlad Kakkar, Sachin Tendulkar, Zakir Hussain and others. As a raw filmmaker, it was quite overwhelming for me to be felicitated and praised by them for my efforts. This gave me immense confidence.
At the Festivals-the response has been very positive. I was overwhelmed by the praise it drew from very unexpected corners of the world. The audience appreciated the manner in which such a rich life of a creative artist was depicted and showcased. The film struck a chord with its core audience and that was so satisfying for me as a filmmaker.
You started your film journey as a young teenage girl in front of the camera, now after many years you have transitioned behind the camera, where is it you feel most comfortable and fulfilled?
I love being on both sides of the camera. This is because my actual film journey had started with acting and now I have found new recognition with my directorial efforts. I understood that they satisfy different creative urges that you feel as a filmmaker.
I must say after this wonderful documentary film experience I had making the Shankar Mahadevan movie, I feel a little more creatively satisfied and fulfilled behind the camera, but if good characters to act come by then I might grab that opportunity as well, because for me I love being involved with creative environment and people.
Would you choose to remain a documentary filmmaker or can we expect feature films from you as well, going forward? Any new projects in the pipeline?
I would definitely continue with documentary making, besides the lengths are shorter therefore the time and effort is lesser than that involved in making a feature film. However in the coming years after I relinquish a full time career, I have plans to make feature films as well.
As of now my full focus and energy is dedicated for the success of Zee Keralam that we have newly launched this month. But yes there are a couple of ideas at a germination stage; that will be carefully cultivated for prospective projects, when there will be a career shift in future.
Do you have any dream project in your mind? If so, what is the genre and who all do you wish to cast in it?
I have always wanted to be part of filming a story around kids and I also have a historic epic in mind, which has its origins in the Mahabharata. As a genre we could classify it as a Period - Thriller. I would love to have the opportunity and budget to work with a mix of talent from different industries, in key roles, in that dream project.
Who have been the biggest influences in your life?
I would say I have multiple influences that have shaped me over time. Initially I imbibed from Lt. Col AVD Pillay - my father's go getter & cando attitude, Vasantha Pillay - my mother's resilience & determination, Purushothaman Pillay - my eldest brother's spirit to chase the impossible and make it possible, my other brother Padmakumar Pillay's gregariousness, my sister Jyoti's solid grounding. But then, I would not be where I am today if it were not for my Filmmaker husband Sanjeev Sivan's support, encouragement and influence. He has given me the confidence and inspired me to achieve my higher goal. My 3 sons have taught me patience and bring laughter and joy to my life. I am the queen-bee in my house with 4 boys (including my husband) doting over me.
Tell us about your family?
I come from a very close-knit family of 6 from my husband's side as well as mine. We encourage free flow of emotions and embrace our differences passionately. I am a blend of North and Central Kerala. My paternal side have their roots in Kottayam and the maternal side belongs to Kannur. My inlaws are from Haripad settled in Thiruvanthapuram. So my roots cover the entire Kerala.
Since KTE is a primarily a travel magazine we would like to know which are your favourite travel destinations in Kerala?
I am basically a home bird and very family oriented. Due to a hectic work lifestyle, all my free time, I prefer spending with my family, besides the early morning temple visits within Thiruvanthapuram. So going by that - I would say: Kannur is my first choice - as that's where my mother is residing - besides this is an unexplored location with multiple possibilities, pristine beaches, St Angelo Fort, Fisherman's Bay, Arrakkal Museum, Rajarajeshwara Temple. It is also close to other attractive tourist locations - like the Bekal Fort, Mookambika Temple, Turtle bay etc.
All the other historical places, palaces and mountains in Kerala, have something different, compelling and charming about them, that beckons you to explore and revisit them.
What do you like most about life in your home state of Kerala?
I adore the uncomplicated simplicity of life we all enjoy here the most. The culture, tradition and history of my state has a big role in nurturing this simplicity. Then of course, the obvious other reasons that has made God's Own Country famous around the globe, like its verdant greenery and abundance of natural beauty, ayurvedic healing, the culinary traditions and unique tastes that one gets to experience here. I also love the religious richness and temple traditions I get to experience in Kerala. I must hasten to add her that the Malayali sense of humour that is exemplified in its movies is another intangible attraction that makes life in Kerala so different from elsewhere. There is a commonness to all Malayalees worldwide. You hear anyone speaking in Malayalam and there is an immediate connection and the camaraderie of a long lost friend.
What do you think needs to be done to promote Kerala's tourism potential further?
I feel we need to abandon the randomness that is the norm currently. A more focused, centralised approach with a clear vision about planned tourism promotion needs to be adopted, instead of the haphazard unplanned growth that we are witnessing. Creating better tourism infrastructure and improving connectivity must be prioritized. Training personnel to imbibe the right skills for the various roles that are needed to promote tourism is also very important. Medical, Cultural and Culinary tourism has immense untapped potential waiting to be unlocked. Creating the right climate to attract serious investment from the pedigreed brands involved in the business of tourism must be immediately initiated.
What do you think is the differentiating factor from already cluttered Entertainment Television industry?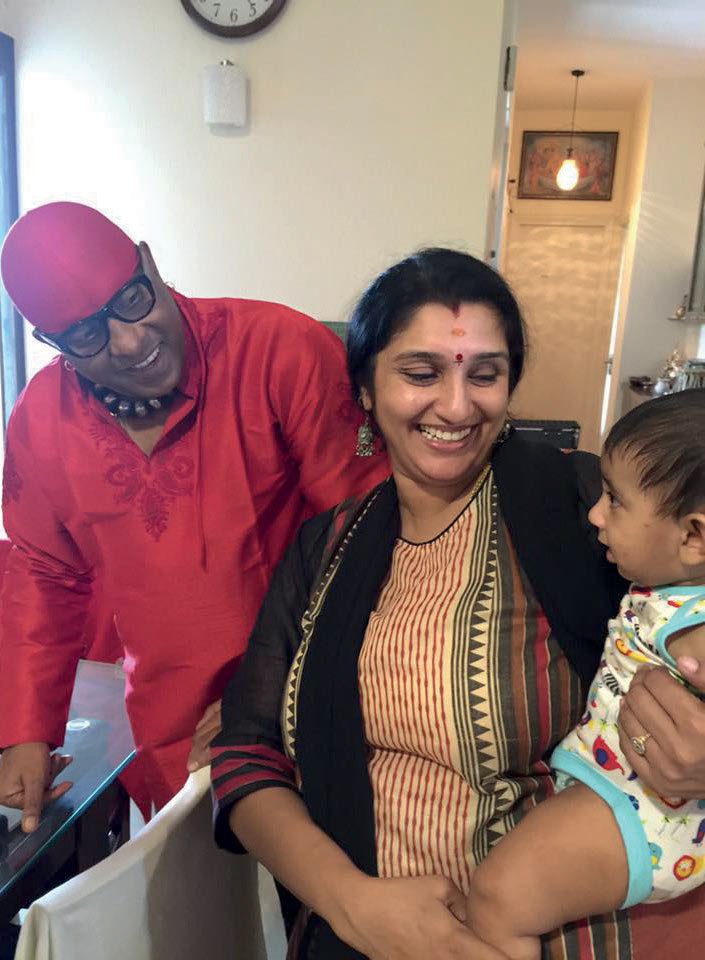 Zee Keralam offers cinematic experience to its viewers shot on Sony F5 camera spread across different real locations in Kerala. Capturing the beauty of Kerala. Telling family inclusive stories from the soil in which characters are eternal optimists, adapters or change makers, who weave their own extraordinary destinies, by taking charge of their situation. All the stories are culturally rooted bringing together generations, which inspire people to rise above circumstances and weave wonders of life. That is our tagline as well "Neythu Edukaam Jeevitha Vismayangal".