Discover your breaking point
Text: Anisha Rudrani
Kerala is more often, albeit arguably, dubbed as the most happening destination in India. Beyond the picture-postcard beauty, the land also offers the perfect locales for adventure tourism—high altitude mountain ranges, scores of perennial rivers and the subterranean forests to name a few.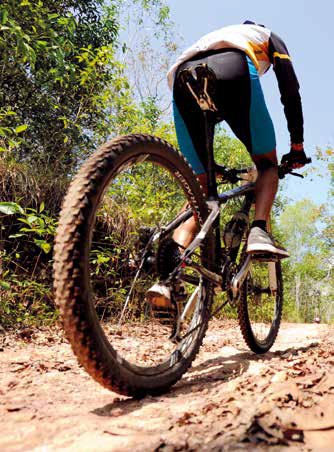 Adventure lovers have plenty to choose from, thanks to the diverse terrain the land offers. Backwater biking, rock climbing, paragliding, bird tours, camping, jungle safaris, canoeing, hiking and biking, trekking, water sports and wildlife tours await you here. So all that you need to is, just pack your bags and unleash your adventurous spirit with a trip that allows you to enjoy the best adventure tours in Kerala.
"There are three categories of adventure tourism emerging in Kerala—air-based, land-based and water-based. Activities such as paragliding, para motoring and hot air ballooning fall under air-based category, and scuba diving, Kayaking, canoeing and river rafting --thusharagiri (Calicut) and Bhooththankettu are water-based activities. Land-based events include the popular trekking, mountaineering, offroad jaunts and zip lining," explains Manesh Bhaskar, CEO of Kerala Adventure Tourism Promotion Society, an undertaking of the Kerala government.
Kerala Travel Explorer brings to you an array of the best adventure sports that can be tried on your next trip to experience the thrills of Kerala,
The boulder-filled terrains of Ponmudi in Thiruvananthapuram, the rocky cliffs and stream crossings of Peerumedu in Idukki district, the raw and rustic landscape of Wayanad and climbs and bends in Munnar are some of the preferred destinations for off-road events.
TREKKING AND CAMPING
Listed as one of the ten paradises on Earth by the National Geographic Traveler, the small terrain of Kerala has the right ambience for the trekker in you. The tropical rainforests, aromatic spice plantations or the lush-green hills provide trekking experience as captivating as the destinations themselves. Trivandrum, Idukki, Wayanad and Palakkad are some of the best trekking and camping destinations. Trekking around Anamudi, Agatshyakoodam and Chembra, three ighest peaks in Kerala fills your lungs with exotic fragrance of spices, and tour your heart with absolute joyousness. Agasthyakoodam, located 70 km from Trivandrum, is the second highest peak in South India. A haven of rare herbs and medicinal plants, a trek though the place is truly magical.
MOUNTAINEERING AND ROCK CLIMBING
Trekking on the higher altitudes is challenging, but it will be rewarding for the adventurer in you. It tests your spirit, mind, and the body. Kerala has some of the finest locations in the world to thoroughly enjoy the thrills and joys of mountaineering. The hills, mountains, and their serrated cliffs demand rigid climbs and breath-taking steep slopes. There are immense opportunities for rock climbing. Eruthavoor, Thiruvananthapuram and Thenmala,Kollam are two of the fast developing mountain climbing sites.
While the craggy rock in Eruthavoor is 160 ft in height, the rugged terrain of Thenmala boasts of lying 500 m above sea level and is packed with plenty of adventure activities. The adventure zone at Thenmala offers options for recreational rock climbing and rappelling with rock of different heights and sizes, equipped with pegs and ropes.
PARAGLIDING
Here is a sport which incorporates the fun of the entire adventure tourism package. Getting the bird's eye view of the lush green Kerala at nearly 6,000 ft above sea level is an experience by itself. Paragliding is one of the most exciting sports in the modern world, and one of the best places to enjoy Paragliding in India is definitely Kerala. Embark on a lifetime experience as a paraglider with your family or friends. Feel the wind on your face, the sky above your glider, and the ground below your feet. There are only two handpicked destinations for paragliding in Kerala—Vagamon in Kottayam and Varkala in Thiruvananthapuram—and both can provide you with unparalleled experiences. Annual paragliding festival hosted in Vagamon is attended by even international paragliders. The place is over 3,000 feet in height, it has a 10km long ride that is perfect for take-off and landing. Varkala beach with its magnificent cliffs is another destination that is been sought after as a paragliding site.
OFF-ROAD JAUNTS
The state offers the much-sought-after terrain for off-road jaunts. Rugged land, sloppy trails, dense forests, green valleys and the mountains are the perfect choices and take them all on two wheelers or 4x4s. The boulder -filled terrains of Ponmudi in Thiruvananthapuram, the rocky cliffs and stream crossings of Peerumedu in Idukki district, the raw and rustic landscape of Wayanad and climbs and bends in Munnar are some of the preferred destinations for off-road events.
CYCLING & BIKING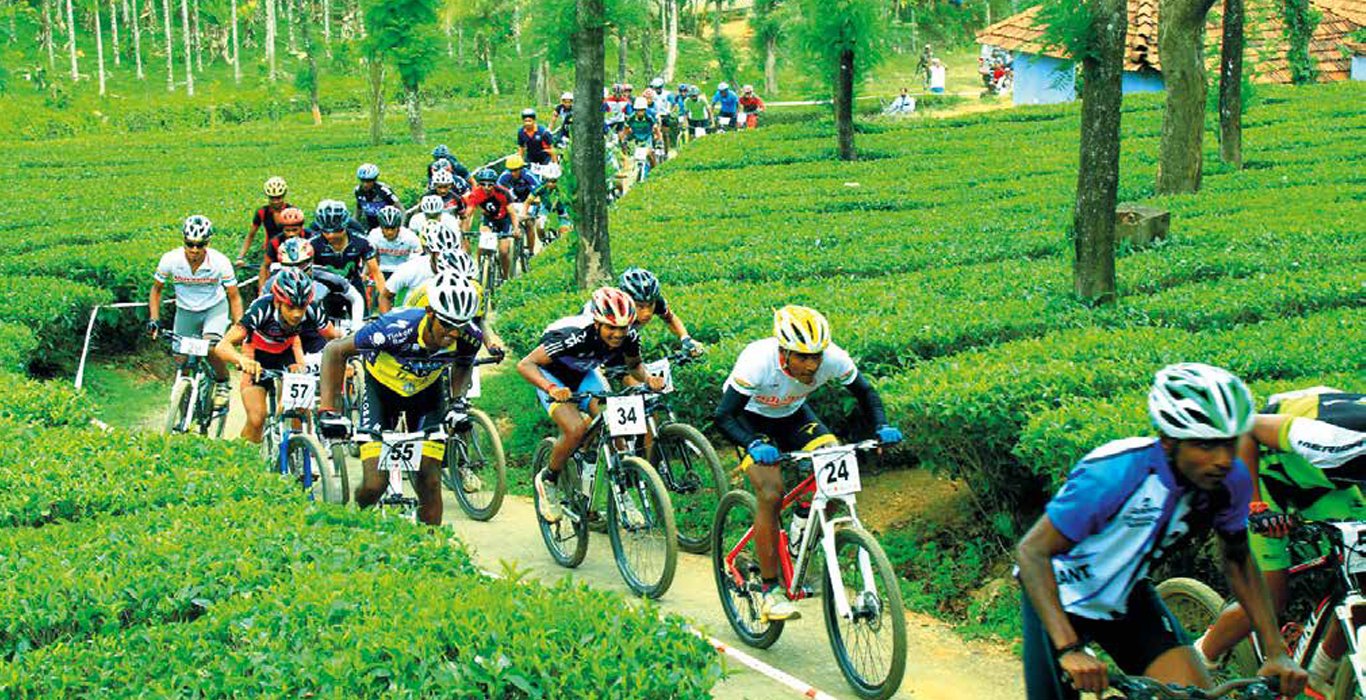 A cycle or a bike expedition in the uneven and challenging terrain of Kerala is worth a try. The state is undoubtedly an ideal destination for bike tours as it is blessed with long shoreline, calm and serene stretches of backwaters, quaint hill stations, breath-taking waterfalls, sprawling plantations and lush paddy fields.
WATER SPORTS
Scuba diving, surfing, kayaking, river rafting and canoeing –you name it and Kerala offers the best of it. The state is a dream come true destination for water sport enthusiasts. While canoeing and kayaking can be enjoyed along the serene backwaters- which is also the venue for the spectacular snake boat races for the State, catamaran sailing is possible at the beaches of Alappuzha, Varkala and Kovalam.
When the huge waves and strong currents make surfing a delight in Kovalam, the backwaters of Kuttanad, Alappuzha, is the hub of Kayaking in Kerala. The journey through the coconut tree-fringed waterways is heavenly and an excellent opportunity to experience village life.
Rafting at Boothathankettu, Ernakulam, is another experience the adventure traveller in you can look forward to. Be swept along a rushing river at Boothathankettu, situated 50km away from Ernakulam. Thusharagiri in Calicut is the place for white water kayaking. Malabar River Festival and the International Kayaking Championship organised every year provides kayakers from 20 countries a chance to experience the best of scenic eco-tourism. There are some fascinating spots in southern Kerala, especially the backwaters of Kollam, where a canoe or boat ride on a moonlit night offers a surreal experience.
Scuba diving, surfing, kayaking, river rafting and canoeing –you name it and Kerala offers the best of it. The state is a dream come true destination for water sport enthusiasts