Green Meadows of Vagamon
Text & Photos: P Ravi Shankar
A very small hill town in the south-eastern Idukki District, Vagamon is Kerala's well-kept secret. A place not familiar in travel destinations, Vagamon is a fusion of nature and adventure, in equal and fulfilling proportions. The travellers who have explored many hill stations in and out of Kerala, agree one thing in common about Vagamon – "It's pretty and untouched". After a treacherous drive through the steeply winding but picturesque route to reach Vagamon, one couldn't agree more.
The landscape itself is rich with rocky hills, lush meadows, dense pine forests, rugged areas, and even delicate flowers. The river Meenachil, originating from Kottayam flows through the town adding to its beauty. Being a hill station, the temperature at Vagamon swings between 10 to 30 degree Celsius, keeping it pleasant throughout the year. In the monsoons, its many waterfalls come to life, gushing with ecstasy. In hot summers, the breezes take you by surprise, more pleasant than anywhere else in Kerala. In winters, paragliders enjoy the best of their times, as the weather is welcoming and the mist aplenty, making the whole scenario perfect for a memorable flight. The perpetual mist that wraps itself around the hills, valleys and meadows of Vagamon is like a crown adorned by the queen, for the same reason that it leaves you enchanted.
The history of Vagamon
Vagamon has fairly simple history of orgin, just like many other hill towns. It was discovered by the Britishers somewhere around 1926, when they saw the potential in its rich landscape to reap out tea plants. The British had a knack for snapping up picture-postcard perfect, misty and chilly hills. Homesick and sunburnt, this is where they fled as soon as business in the dusty plains was taken care of, and hill stations were instantly catapulted to 'elite getaway destination of choice' status As the love of Britishers for tea plantations is famous, by 1930 popular tea plantation companies of Britishers started to setting up their own plantations here. Fast forward to the 1950s, the Kurisumala Ashram was set up and that proved to change things for the land forever. The town started seeing development since then.

Myths around Vagamon
The three prominent religions — Christianity, Islam and Hinduism — have their own exclusive hills: Kurusimala, Murugan Para and Thangal Para. All three hills stand cheek-to-cheek. Kurusimala's main attraction is a statue of St Thomas at its peak. A giant clay peacock is perched atop Murugan Para, standing guard over the temple, which has Stone Age carvings. Thangal Para pulls soul-thirsty travellers into its ancient cave with an unspoken promise, to soothe all aches with its wrinkled, age-old wisdom.
The Meadows
The meadows of Vagamon are perfect for picnics. If you are taking a vacation in search of peace, this is the perfect place for you to be at. The lush green grasslands of Vagamon are one of a kind and a must see for tourists visiting this heavenly place. Surrounded by hills on all sides, the velvet green meadows of Vagamon are a treat for the eyes. By just being there, the greenery and cool breeze will take away your worries and stress, as they blow by you. There is nothing angular or streamlined about the Ghats – no sharp edges, no well-defined lines and no imposing heights. This place will leave you feeling much lighter mentally. Find your spot and be with yourself for a while, you will love the experience. Early mornings and the late evenings are the ideal time to be in the meadows. It is a mystical experience to watch the sunrise and sunset from the meadows, amidst the rolling clouds and the fog carried by the breeze in the valley.
This tourist place also has to offer Thangal Para, the Indo-Swiss Project and Kurisumala Ashram. Vagamon hill station is comprised of a beautiful series of hillocks, valleys and cascading waterfalls that make it the ideal getaway for tourists. Take a walk along the narrow, mist covered zigzag roads that wind up the hills and experience true bliss. For adventure seekers, there is an option of trekking, paragliding or rock climbing.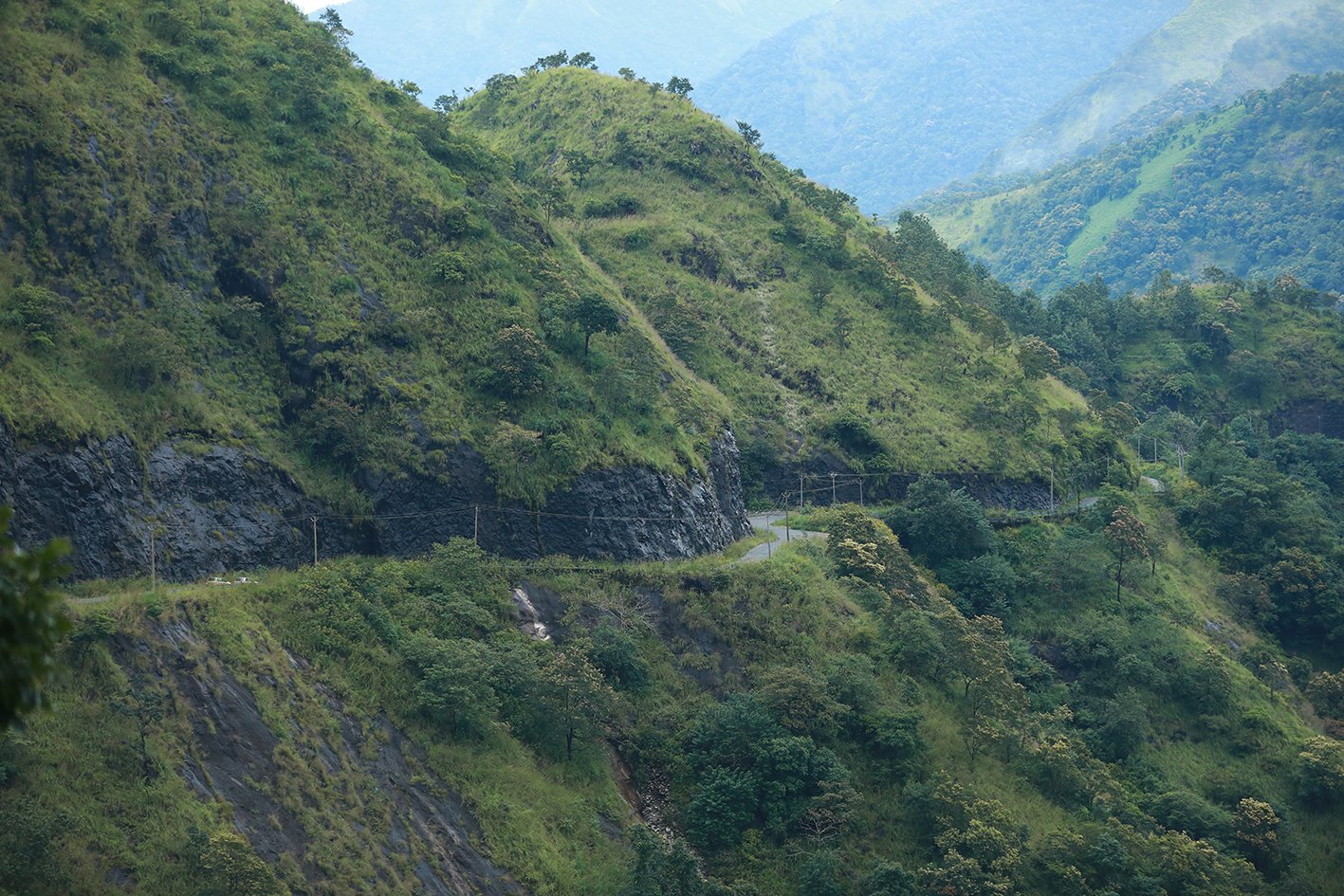 How to reach
By flight
If you are flying down to Kerala, the nearest airport to Vagamon is Kochi International Airport, at a distance of 95 km from the town. You can take a private cab from the airport for Vagamon.
By train
If you are coming by train, you will have to get down at Kottayam, which is 63 km from Vagamon. There are direct buses form Kottayam to Vagamon at a good frequency.