Experience a Cathartic Breakdown at the Jatayu: Earth's center
Text: Keerthy Ramachandran
The sculpture is originally a five storied spacious building that houses the multidimensional theatre and museum.
Not quite often does an animal character gather substantial importance in our epics. But, history made way for an exception when the legend of Ramayana evocatively described the admirable sacrifice made by an old eagle to save Seeta from the clutches of the demon King, Ravana. Jatayu, the King of birds indeed deserves to have a special mention in not just the Hindu mythology but the cultural and social heritage of our country. Jatayu died protecting a woman's honour. The myth says the bird's wings were chopped by Ravana and breathed it's last in the lap of Rama, further to passing on some vital information about the kidnap. At a time when women's safety and honour are at stake in the society, the story of Jatayu is worthy of being retold for generations to come.
With that as the mission of his life, ace Malayalam film maker Rajiv Anchal has recreated history by constructing a gigantic monument of Jatayu atop a 1000 ft mountain at Chadayamangalam of Kollam district in Kerala where the wings of Jatayu are believed to have landed. One of the largest functional structures ever, it owns the distinction of being the world's largest bird sculpture. The recordwinning project, referred to as Jatayu Earth's Center is the first joint venture of Kerala Tourism department and Mr Rajeev Anchal along with few private equity holders to create a truly special tourist destination in the God's Own Country. Guruchandrika Builders and Property Pvt. Ltd, owned by Rajiv Anchal have leased the government owned land for 30 years to build and operate Jatayu Earth's Center.
Reaching Jatayu Earth's Center & what to Expect
Reflecting a poignant scene straight from Tretayuga, the huge bird lies flat with its wings spread across, seamlessly blending with the rocky terrains of the towering Jatayu Para, amidst surrounding lush greenery. The colossal structure that is 200 ft long, 150 ft wide and 70 ft tall is situated at Chadayamangalam, formerly referred to as Jatayumangalam. Chadayamngalam is 50 km away from the capital city of Kerala, Trivandrum.
While the idea of building a monument commemorating the valiance of Jatayu was a long-cherished dream of Mr Anchal, it took his 10 dedicated years to bring alive this piece of glory. Jatayu Earth's Center offers a combination of three different types of tourism, namely- adventure tourism in the form of a variety of adventure activities, monumental tourismthe bird sculpture houses several amenities including a 6D theatre and a wellness retreat, Sidha Cave Healing Centre. The sculpture is originally a five storied spacious building that houses the multidimensional theatre and museum.
Adventure Tourism
The thrill-seekers who are craving for some electrifying adrenalin rush have much to explore at the Jatayu Earth's Center. With more than 18 adventure activities on offer, the rocky terrains and green expanses of Chadayamangalam present a delightful venue to team up with your adrenalin junkie friends.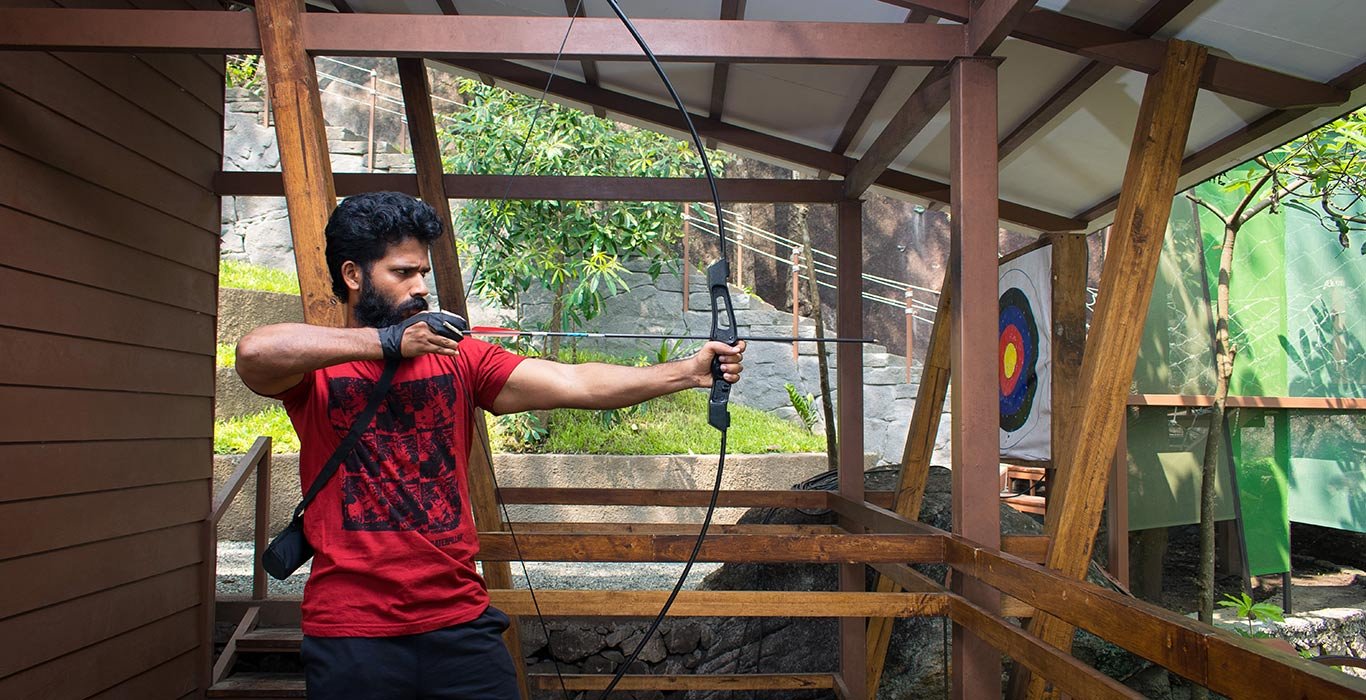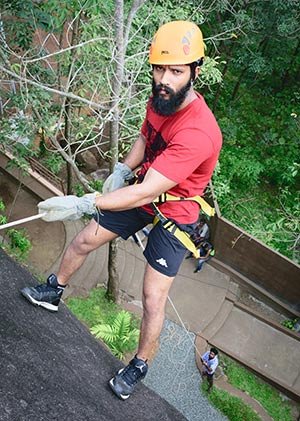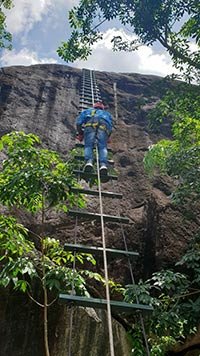 A Spectacular Venue
As you indulge in some nail-biting adventure activities, it is natural to crave for some finger-licking good food. On the offing is a cave-themed food court that will turn to be the perfect solace for the foodie in you. With a choice of buffet and ala carte options, you can choose to tantalize your taste buds with some scrumptious vegetarian treats. If you are looking for a heart-pounding get away to host some really special gatherings and conferences, the Jatayu Earth's Center also offers a 60 seater conference hall right adjacent to the food court. On request, the organizers will be happy to arrange a moonlit musical dinner on the hill top too.
More in Store
While the complete construction of the project is still underway, there are already plenty of attractions to rejoice and cater to all sensibilities. A heli taxi has been arranged for the tourists to reach the destination while enjoying the mesmerizing beauty of the scenic landscape en route. A cable car and walkway are also installed to take the tourists to the top of the rock. More attractions like a virtual reality museum and multidimensional theatre will soon be opened to put together a spellbinding experience for the adventure seekers traveling to Kerala.
Sustainable & Eco-friendly Destination
The Jatayu Earth's Center marks a spectacular confluence of artistic dexterity and architectural brilliance. Yet what distinguishingly sets the monument apart is its picture perfect unison with the nature. A perfect epitome of eco-friendly tourism, the artistic monument is spread across 65 acres of unadulterated greenery and every effort has been taken to safeguard the hills. A check dam is built between two rock valleys and it has a capacity to store twenty lakh liters of water. The electricity requirement for the functioning of the Earth's Center is locally harnessed from here. Initiatives have been taken to encourage organic farming also and soon stalls will be set up to sell the fresh produce cultivated in the hills and the surrounding villages.
Even though Jatayu is a character from the Hindu mythology and a Rama temple has been built in the precincts, Jatayu Earth's Center does not reflect any colour of religion or sentiment. Any traveler who visits this place will agree Jatayu is a larger symbolic expression of the determination and chivalry shown by an animal to safeguard the honour of a woman, putting its own life at risk. Right from our childhood, we had animal stories to imbibe virtues from. The age old body of Indian literature, Jataka Tales is a classic example that is a relevant read for both adults and children, even today. In an age where inspiration comes scarce from art, the giant Jatayu majestically perching on the rocky hills of Chadayamangalam puts to test your body, mind and spirit, evolving to be an ultimate cathartic getaway.
A perfect epitome of eco-friendly tourism, the artistic monument is spread across 65 acres of unadulterated greenery and every effort has been taken to safeguard the hills.