KANNUR INTERNATIONAL AIRPORT: A DREAM COMES TRUE
An international airport with state-of-the-art facilities was a dream nurtured by North Kerala for over three decades. Timely intervention, steely resolve and proper follow up in the last two years has turned this dream into a reality. Kannur International Airport, one of the biggest infrastructure and development initiatives in Kerala, commences operations from December 9. Hon. Kerala Chief Minister Shri. Pinarayi Vijayan and Union Minister for Civil Aviation Shri. Suresh Prabhu will jointly light the lamp inside the terminal building, marking the inauguration of the airport. They would then flag off the inaugural flight by Air India Express to Abu Dhabi at 10 am. Being a 21st century airport, Kannur International Airport has all the modern facilities including six aerobridges, three baggage belts that can be flexibly used for domestic as well as international services, in-line X-ray to avoid baggage X-ray, and also self check-in and self baggage drop. The airport can handle over 2,000 passengers in an hour, as there are 24 check-in counters now, which can be increased up to 48 as per requirement. Also there are 16 immigration counters for arrival and 16 for departure. The facilities would be increased once the number of passengers increase.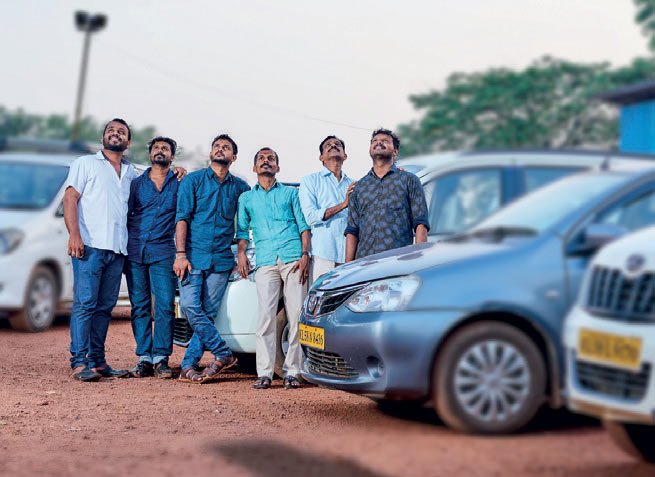 The airport currently features a 3,050 metres runway which will be extended to 4,000 metres in the near future. The airport is located in Mattannur, just 25 km away from the city centre of Kannur. Spread across an area of 2,300 acres, the airport has a large land bank for aviation-related industries such as maintenance, repair and overhaul (MRO) operations.
More opportunities to land on the State's runway
Tourism industry is set to boom, with a big surge in import-export and the revival of a large number of industries. This will result in abundant job opportunities as well as an influx of several entrepreneurs-small and big. With all of its features and state-ofthe-art facilities, Kannur International Airport is not just another modern airport in the country. It stands tall as a growth and development centre for North Malabar and the larger region as a whole – the perfect gateway to North Kerala and South Karnataka.
Powering the trade and business potential of the State
The airport will facilitate exports of high-value handloom products, coffee, fish, meat, spices, pharmaceuticals and flowers, which is sure to improve the socio-economic conditions of the region. There are a large number of processing units for dry fruits, spices, marine and fishery products. An international air cargo complex of 1.05 lakh sq.ft. is under construction, and is being built in a modular format to facilitate future expansion. It will also serve the export opportunities arising from the proximity to South Karnataka and Mysuru.
Opening up new avenues in connectivity
Equipped with world-class facilities, the airport offers domestic connectivity throughout the country. The improvement in support infrastructure and road connectivity will also attract more tourists. National Highways Authority of India (NHAI) has declared the road between Madikeri and Kannur a national highway. A connecting road for two-lane traffic from Mattannur to Koottupuzha at the Kerala state border is being developed, which leads onwards to Kodagu. The airport is projected to have an annual traffic of approximately 1.8 million passengers in the first year of operation, of which around 1.65 million would be international passengers and 0.16 million domestic passengers.
A whole new altitude for the tourism industry
Kannur, also known as "the land of looms and lore", has a rich cultural heritage and historical links with the people of Karnataka, continuing to the present time in many ways. With Kannur International Airport becoming a gateway to North Kerala and South Karnataka, foreign tourists will flock to popular destinations like Bekal, Wayanad and Kasaragod. Also with close proximity to Kodagu and Mysuru, the airport will bring in large waves of tourists and travellers from far and wide.