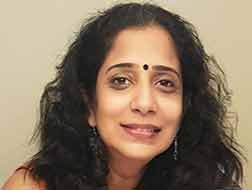 The Grandest Homecoming
Nandini Valsan is a writer and film maker who currently lives in Doha, Qatar. She is a travel enthusiast and an avid foodie; who believes every moment in life is a learning experience.
Onam. The word in itself is an emotion, conjuring up nostalgic images of reunions, family, new beginnings, and of course, sumptuous sadyas! This festival leaves all other celebrations in its shadow in Kerala. And is one that is celebrated by all, regardless of religious beliefs.
Legend has it that it is on this day that Kerala's favourite king, Mahabali returns to his people every year from the netherworld. In the modern day, this day is still celebrated as a grand homecoming for the king, but also for the many Malayalis living abroad, who plan their summer holidays to Kerala in time for the festival. And that held true for my family too when I was growing up. Onam days in Irinjalakuda hold some of my favourite memories from childhood.
For most people, an image associated with Onam is that of the elaborate pookalams, the colourful floral carpets that grace every entry. On the nine days leading up to Onam, I would gleefully join my cousins and aunts to scour the gardens that surrounded our house, for flowers which we plucked off their bushes. These were then made into pookalams on a special wooden plank that was reserved just for this ritual every year.
But, on Onam day itself, we never laid out a pookalam. Instead, on that day, the Thrikkakarappan, a wooden narrow flat topped pyramid took centrestage. On the night before Onam, it would be smeared with a brick red paint and my talented cousin would draw designs on it with rice flour paste. A string would be crisscrossed along its sides, into which about to bloom buds of hibiscus
would be tucked. The wooden plank would also be decorated with a rangoli design and all the entries, as well as the thresholds that separated each room inside the house, would be lined with the white paste as well.
Next morning, before the crack of dawn, the entire family would gather at the eastern side of the house for the Onamkollal, an official welcoming of King Mahabali to the household. There, Valyachan, my father's elder brother, would conduct the small
ceremony.
Nandini Valsan
Nandini Valsan is a writer and film maker who currently lives in Doha, Qatar. She is a travel enthusiast and an avid foodie; who believes every moment in life is a learning experience.
From what I remember, the ritual involved a process in which the decorated Thrikkakarappan, with the crimson hibiscus bursting out from its sides in full bloom, would be placed on the centre of the board. Then two roasted coconut rice pancakes, one savoury and one sweet, would be placed on each side. The entire process did not use regular flowers, but instead a basket full of Thumbapoo (Ceylon slitworth), a tiny white flower that sits embedded
in a fragrant bunch of small leaves. Throughout the process, Valyachan would also throw thumbapoo on top of the Thrikkakarappan, which meant finally, there would be a big hill of green and white all around it. A coconut would also be broken in half and each part would be kept on either The grand finale, which we agerly waited for, came after all the rituals, when my uncle would splash out the water from the coconut shells into the morning air, as we called out "Arappe!"
in unison, three times. This was the official cheer, welcoming the king to our abode, and it was officially Onam day. This tradition thankfully remains to this day, with my father's younger sister now doing the ceremonial rituals.
The breakfast on Onam morning would be the same roasted rice pancakes, accompanied by a spicy shallot curry; a combination of flavors that is embedded in my memory cocooned in the morning excitement of everyone being together. A sumptuous home-cooked sadya would greet us for lunch, and then, in the evenings, my father would take out his old movie projector, and screen some old style home ovies on the dining room wall. Through these silent movies, accompanied only by the whirrs of the projector, my late grandfather would come back to life on the dining room wall, joining the rest of the family in our celebrations.