Uluppuni is one of the best and less explored off-road routes in Kerala. Uluppuni is about 10 kms from Vagamon towards Pullikanam route. It is located between Kottayam and Idukki. Trekkers will find a perfect place to enjoy their favorite activity. No wonder why it is known as "Trekker's Paradise" in Idukki.
The major attraction of Uluppuni is the breathtaking meadows and lush greenery all around. The journey is an excellent trekking experience and worth putting some efforts to reach the destination. The roads are completely in off-road condition which can offer some adventure also. This is a perfect destination for those who love to ride off-roads. In rainy season, the roads will be slushy and it will add more adrenaline to your journey. The off-road journey is about 7 km.
Another attraction is the view point, that is the meadow and lush greenery which gives a view of Kulamavu Dam reservoir covered by the reserve forest, which is particularly beautiful from the hill top. Jeep Safaris are also available from the nearby location. There is no entry fee and vehicles can be reached to the destinations.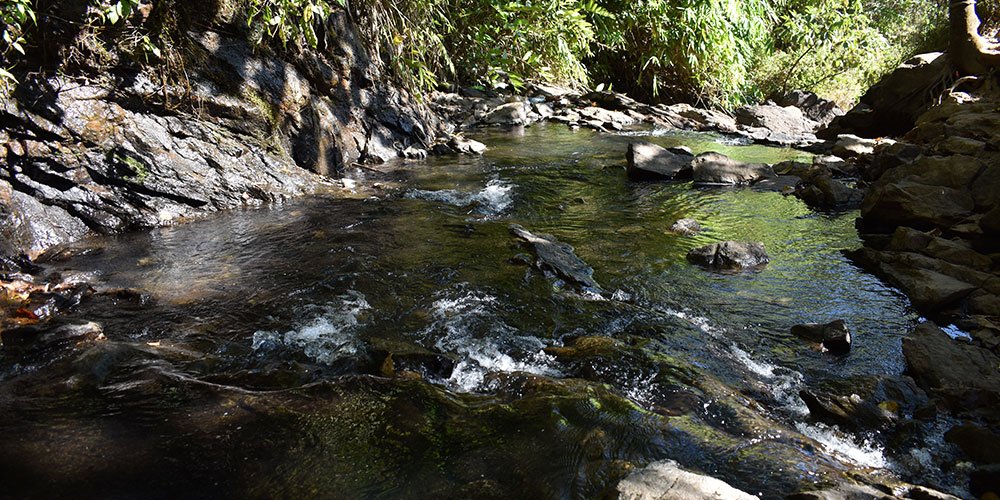 The Malayalam movie directed by Amal Neerad "Iyobinte Pusthakam" was shot here. The director wanted the enchanting old Munnar, that is Munnar how it was a few centuries ago, to create the historic effect. Then he found out Uluppuni which is a serene destination. This movie enhanced the popularity of Uluppuni. This enchanting beautiful place is not yet commercialized like Vagamon or near hill stations. This place is recommended for adventure trekkers and nature lovers.
The fresh air and cool breeze will never let a traveller to feel like going back home. The narrow paths lead to the formation of small rivers where we can get into the cool water.
The scenic spot is surrounded by tall grass on each side. The natives have given precautions about elephant crossing. We could hear the gurgling sound of water as we moved forward. At the end, there is a tunnel of about 3 km. The excess water from Kulamavu Dam is diverted towards this tunnel.
Best time to visit
It is recommended to avoid visiting Uluppuni during heavy rains and hot sunny days. Try to choose a pleasant dry climate. Because the area has only meadows and no other trees or shelter.
How to reach?
There are two routes to reach Uluppuni. One is via Vagamon-Chottupara junction and the other one is from Kanjar- Moolamattam-Chottupara junction. Both the routes are meant for pure off-roads.