Varghese Kurian: The Visionary Enterpreneur
Text: Sabeenose Paul
"Kerala is a paradise of visual treats. Millions of tourists flow into this Gods' own country every year. It is our responsibility and a major challenge to ensure a delightful experience for them," says Varghese Kurian, an entrepreneur who has built his empire, VKL Group, across the Gulf countries and India, with Bahrain as its Head Quarters.
Collaboration with 'Stay Well Holdings,' an international Chain of Hotels, is a grand leap in the growth of VKL group. Leisure Inn, Kochi - the second project of 'Stay well Holdings' in South India, is a prestige venture by VKL group.
Leisure Inn gives an enchanting experience where one can enjoy the pristine lake-view on one side and the charming city-view on the other. A roof-top swimming pool is another unique feature that the hotel embodies.
Varghese Kurian's successful break into the hotel industry was with Dream Hotel at Kochi, today popularly known as Radisson Blu. He believes that luxurious and modern hotels are imperative for the growth of tourism which in turn will accelerate the growth of the country. "Kerala has many unexplored destinations and one reason why they go unnoticed is we don't have good hotels and places which provide essential facilities," he says.
VKL group keeps on expanding its horizons and its latest projects are also in attractive locations. One is adjacent to Trivandrum Technopark with 180 rooms and the other project is close to Punnamada lake at Alappuzha. The finishing point of the popular Nehru trophy boat-race can be witnessed from any of the 200 rooms of this upcoming splendid resort. Both these colossal projects are expected to be accomplished within two years. The hotel project in Alappuzha is set in a scenic ambience with park and many other amenities to make sure that one who lodges in the hotel would love to stay within its' enormous contours.
A township at Kottayam is also being planned on a large tract of land VKL group has acquired from Tecil Chemicals. The project comprises of schools, hospitals, hotels, shopping malls, leisure areas among numerous other facilities. VKL has started working on this mammoth project which is expected to boost the commercial landscape of Kottayam.
Kurian is passionate about experimenting with innovative ideas in the tourism industry. He does not hesitate to make wise investments and industrialists like him are rare.
VKL had also invested in the ambitious seaplane venture earlier, which unfortunately got caught in bureaucratic hurdles and was a setback to Kurian's dreams. However, he is still hopeful about the enormous possibilities seaplane can bring in the tourism industry. He believes that the diverse geography of Kerala offers the potential for such a project. "Along with the short haul, seaplane saves time from traffic congestion. This means of travel through water and air simultaneously will definitely attract tourists in large numbers to Kerala. The project is perhaps much ahead of times", says the visionary.
VKL groups' chain of hotels is spread across many Gulf countries with 12 hotels to its credit. Recently VKL group has initiated a new project in Georgia too. VKL continues its success journey far and wide.
From Civil Engineer to Entepreneur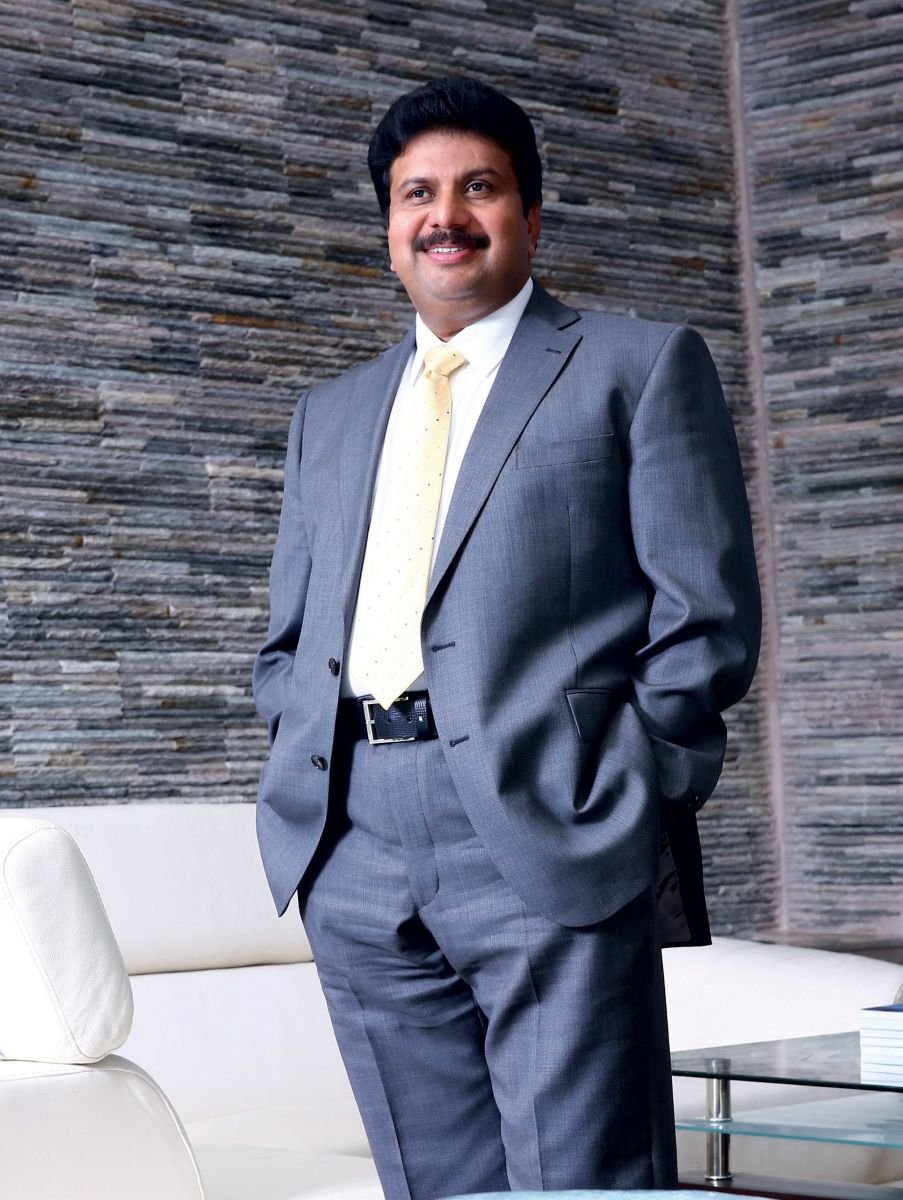 The success story of this industrialist began when he reached Bahrain as a civil Engineer in the 80s. He worked in a construction company until 1992, when he started a construction and real estate company, christened VKL Al-Namal Group. Today this group has turned out to be the best in its field in Bahrain. VKL Al-Namal Group hasn't restricted its growth to construction and real estate alone, but has spread itself into education, healthcare, oil and gas, trading, marine dredging and other activities, providing employment to more than 5000 people.
Kerala has many unexplored destinations and one reason why they go unnoticed is we don't have good hotels and places which provide essential facilities


The Philanthropist
Varghese Kurian is not just a successful business magnate, but an embodiment of humanity who refuses to forget his homeland during testing times. He contributed Rs. 8 crores to flood relief programmes in Kerala of which 2 crores were donated to Chief Ministers' Relief Fund, as part of the company's CSR initiative. Apart from this, VKL Group did not hesitate to extend its helping hand to flood affected people in Kuttanadu by providing essential requirements like food and clothing. In Seethathodu near Pathanamthitta, his hometown, he reconstructed more than 500 devastated houses and supplied home appliances to more than 6000 houses. His social service is not limited to CSR activities, but extends to medical and financial support to the needy, monetary help for marriage of the poor and other charity works, he does throughout the year.
Kurian is known to various parts of the world though his activities in several prestigious organisations. He is an advisor to the Tourism Board of Sri Lankan Government, director of Inkel, a public and private partnership initiative, which promotes investment and business in Kerala. The Government of India honoured him by awarding him the much coveted Pravasi Bharatiya Samman for the year 2014. He is also the proud recipient of P.V Swami Award, Global Visionary Award and many more. Undoubtedly one can say that here is a man who leaves his trail to be followed by others.